2018 GDI Midwest Regional Development Camp (RDC): Chicago – Girls/Women
August 6-10
*New Location - Mount Prospect Ice Arena, Mount Prospect, IL
All Progression Levels
$650 EARLY BIRD PRICING!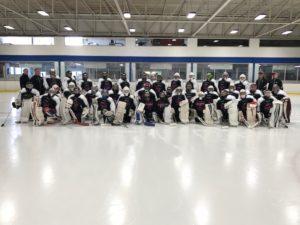 Our 4th annual event! With our continued success in Chicago, we are proud to deliver an event for females only, coached by an all female staff. In an effort to provide coaching to the entire Chicagoland area, we have decided to relocate to the brand new Mount Prospect Ice Arena. Directing the camp will again be our Women's Director, Sanya Sandahl. She has been coaching for over a decade and brings a one of a kind coaching brand to the program. View Sanya's Bio
Regional Development Camps are the anchor to a goaltender's off-season development needs. This 5 day camp provides the biggest impact on goaltender performance in a short period of time. Our camp is very intense as goaltenders will conduct on ice skill development sessions and position specific movement sessions, fitness development & testing sessions, comprehensive evaluation reports, a lecture series, awards, and much more.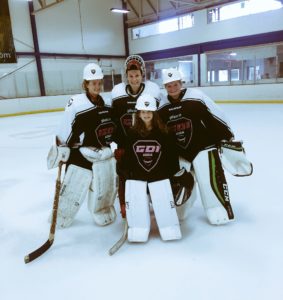 Details
GDI 1, GDI 2 (U8, U10, U12) Group of 12 with 6 Coaches – 2:1 ratio
GDI 3, GDI 4 (U14, U16, HS) Group of 12 with 6 Coaches – 2:1 ratio
GDI 5 (U19, HS, College) Group of 12 with 6 Coaches – 2:1 ratio
26+ hours of instruction
6.25 hours of On Ice Drill Development Sessions
4 hours of Position Specific Movement Sessions
Fitness Development Sessions
Vision Development Sessions
Lecture Series
Evaluations
Awards
GDI USA Jersey
BYO Healthy food and snacks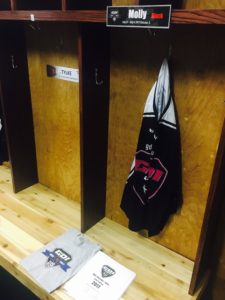 Schedule (Subject to change)
Monday Check In 7:00am
Mon-Thu 8:00am-4:00pm
Fri 8:00am-1:30pm
Friday Wrap Up Meeting 1:30pm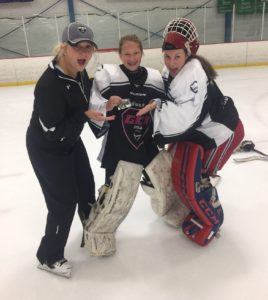 Staff
Sanya Sandahl – Women's Director GDI Midwest Read Bio
Lucy Schoedel – Assistant Coach ECAC Harvard University, former Head Coach Northwood School
Erika Allen –  Assistant Coach MIAC Augsburg College, former Team IL Girls Goalie Coach
Amelia Murray – Goaltender D1 ECAC Union College, former Chicago Young Americans
Jenna Brenneman – Goaltender ECAC Clarkson University
Hayley Kliczko – Goaltender JWHL Chicago Young Americans, Committed Brown University 18′
Check back for more…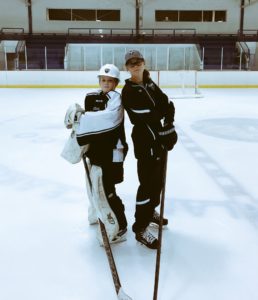 Registration (deadline July 9)
All Groups